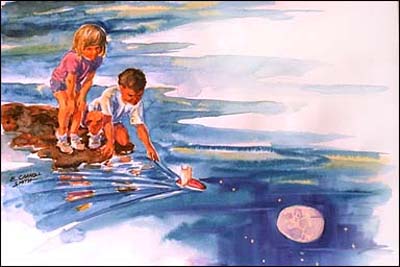 Elisabeth Caroll Smith - USA
"When Dreams are Born"

One of the 20 art works selected for spaceflight.
Selected by the Mir crew as their favorite.
Credit: Copyright © 1995-2002 OURS Foundation / ars astronautica / Arthur Woods

From the First Art Exhibition in Earth Orbit in 1995 on board of the Mir Space Station.